Posted by Danielle on 6th Apr 2023
The year is ending which means the current trends for kitchen and bathroom hardware is also changing. 2023 will bring in more bold colors with warmer tones and multifunctional spaces to increase convenience, comfort, and expression of personal style.
What is Going Away?
The growing topic in the designer world is all-white kitchens with matte black hardware are beginning to look dated and will continue this upcoming year. Designers want to get rid of the monochromatic look and start bringing in more contrast of color to add depth and visual interest.
Overall, the minimalist look will continue to disappear while a maximalist look with rich colored hues will continue to thrive.
What is new Kitchen Hardware Trends for 2023?
Cabinetry is and will continue to remain a crucial part of any kitchen. Dark stained woods, glass panels with unique hardware along with two toned cabinets are continuing to make an impression! Making your island a different finish than the perimeter or having your top cabinets a different finish than your bottom cabinets will certainly add that splash of color and uniqueness to your home. If you don't like pops of color, you can still stick with grays, blacks and whites but can change the depth by having white upper cabinets, gray lower cabinets, and a black island. It does not have to be one color anymore!
Jewel colors are making a very big impression and will continue into 2023. Don't be afraid to grab that paintbrush and changing those white cabinets to a nice fuchsia color or even a deep red or navy blue! It is time to add color!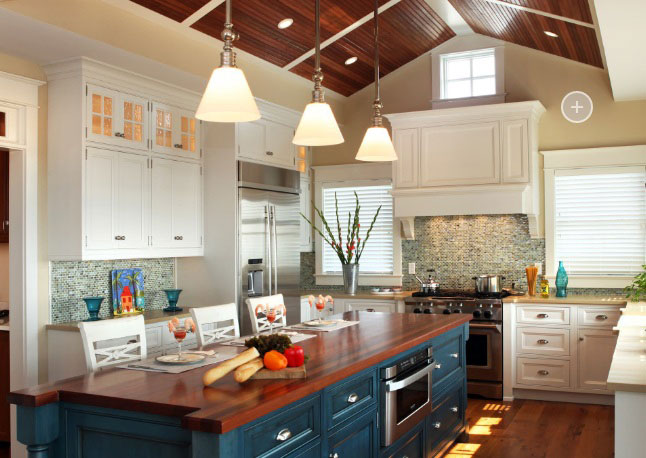 NOW FOR HANDLES AND KNOBS
GOLD GOLD GOLD
Gold was the trend last year and it is here to stay! The hottest trend in kitchen cabinet hardware right now is still gold! It can be anything from brushed golden brass to champagne bronze to rose gold. Gold hardware can add that simple touch of luxury to make any kitchen looks fabulous! They compliment both light and dark cabinetry and adds a formal touch to any kitchen.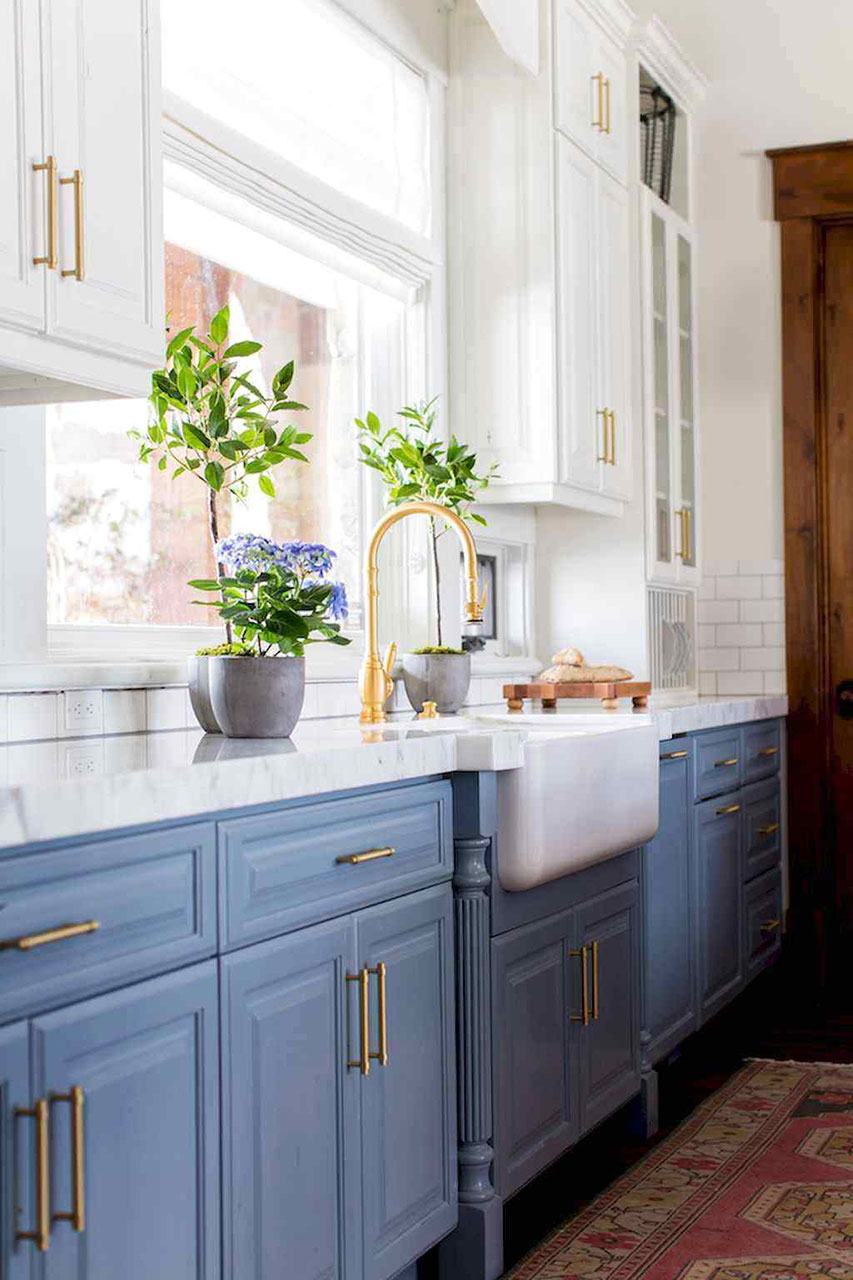 Click HERE to view the handle in the picture! (Piper collection in Brushed Brass finish)
Click HERE to view our champagne bronze and brushed golden brass handle pulls!
BARELY THERE EDGE PULLS
Edge pulls are a great choice for a modern sleek design that is also easy to maintain and use. They are barely noticeable to not deter away from your cabinetry but also come in various finishes to compliment any kitchen décor.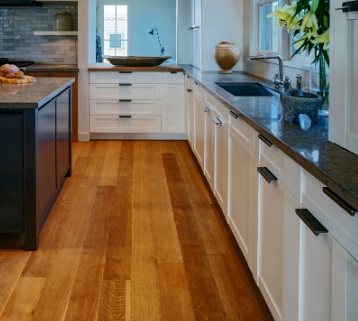 Click HERE to view our edge pulls collection!
MATTE BLACK IS ALWAYS GREAT
We didn't say that black hardware is out, we said black with all-white can be dated but black on blue, or black on black, black is always a win! Matte black faucets are a huge hit and would looks great paired with matte/flat black hardware.
At the end of the day, if you want to stick to the classic black on white look, no one said you can't be you!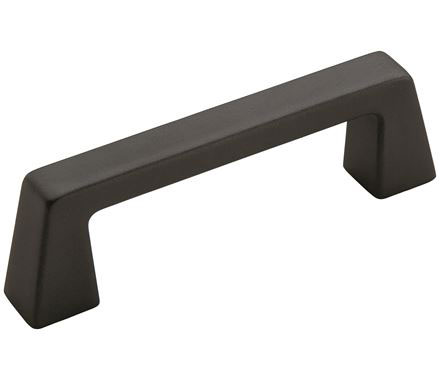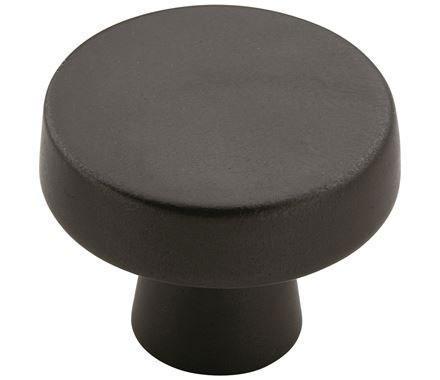 Click HERE to view our matte black knobs collection!

Click HERE to view our matte black handle pulls collection!

COPPER & WEATHERED NICKEL
Copper has been around for a long time and has long been discarded but the popularity of this finish is starting to grow. It has a warm tone but is considered more casual compared to gold. Weathered nickel offers a more rustic touch to the shaker style cabinet doors. These are both perfect for a farmhouse style.
BRUSHED NICKEL
Brushed/Satin nickel will never go out of style. It is very versatile because it goes with almost any cabinet color and matches great with stainless steel appliances.
Click HERE to view our brushed nickel bar collection!
GLASS & GEOMETRIC SHAPES
Glass knobs and pulls have vanished around the Great Depression but the versatility and elegance of glass hardware are coming around and are becoming more popular. Having unique geometric hardware is also a great way to add that elegance if you do not like glass. We don't call it cabinet hardware, we call it cabinet jewelry!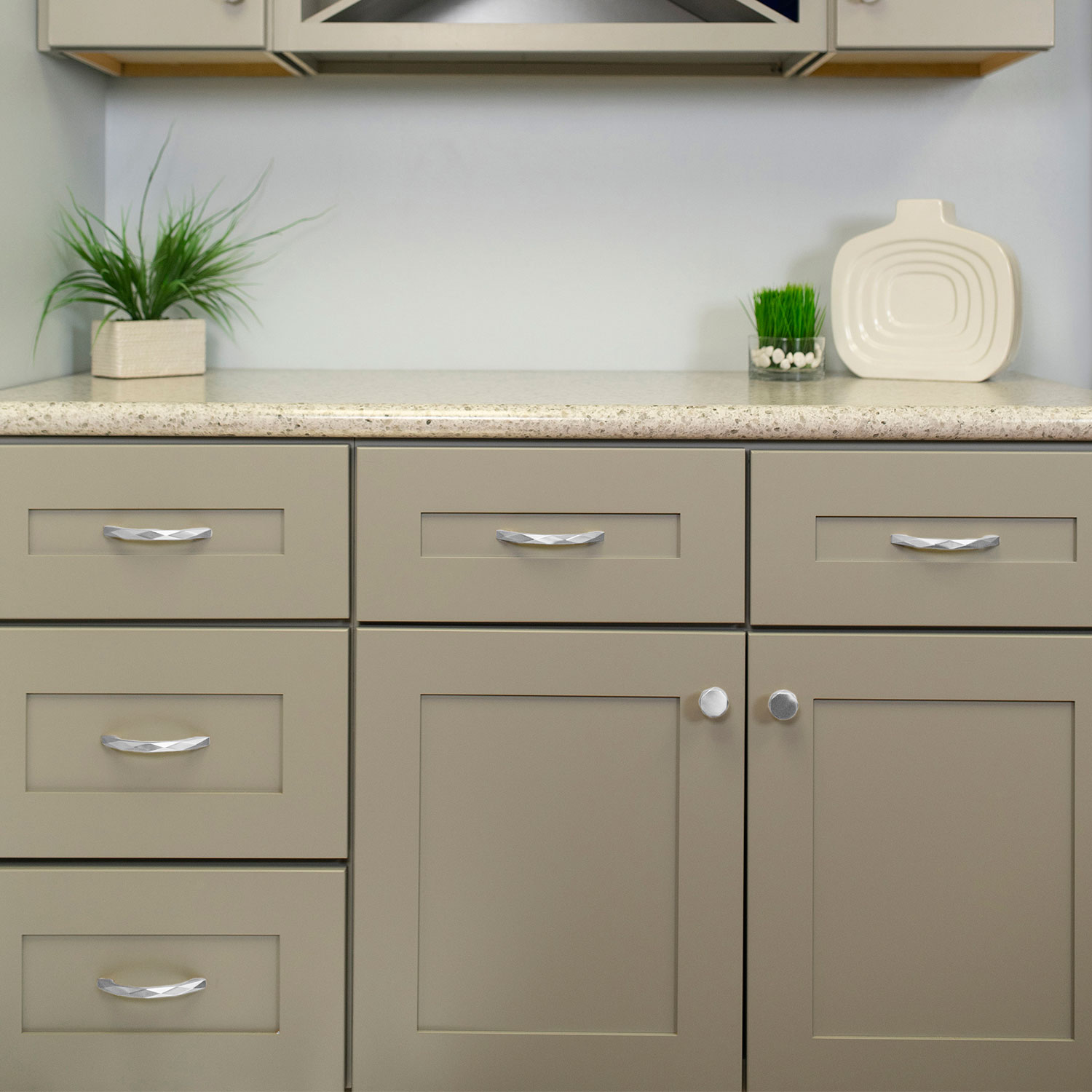 Click HERE to view our Karat collection!
MIX DIFFERENT HARDWARE
Who says you have to have the same throughout the whole room?! Yes, we understand this was highly looked down upon but that is changing! Don't be afraid to mix knobs with handles and maybe even different styles! Have knobs on the upper cabinets and handles on the lower cabinets. Have totally unique hardware on the island to make it a statement piece.
We always tell our customers what the trends are and what looks good but, in the end, it is matter of opinion. You can do what you want and if you truly believe that the freedom of choices and combinations with colors is endless!