Posted by The Knob Shop on 21st Jun 2021
What are the kitchen cabinet hardware trends for 2021? It can be overwhelming to decide between cabinet pulls and knobs, to sinks and faucets, to countertops and lighting. These are the must-have kitchen cabinet hardware and drawer ideas you need to know about.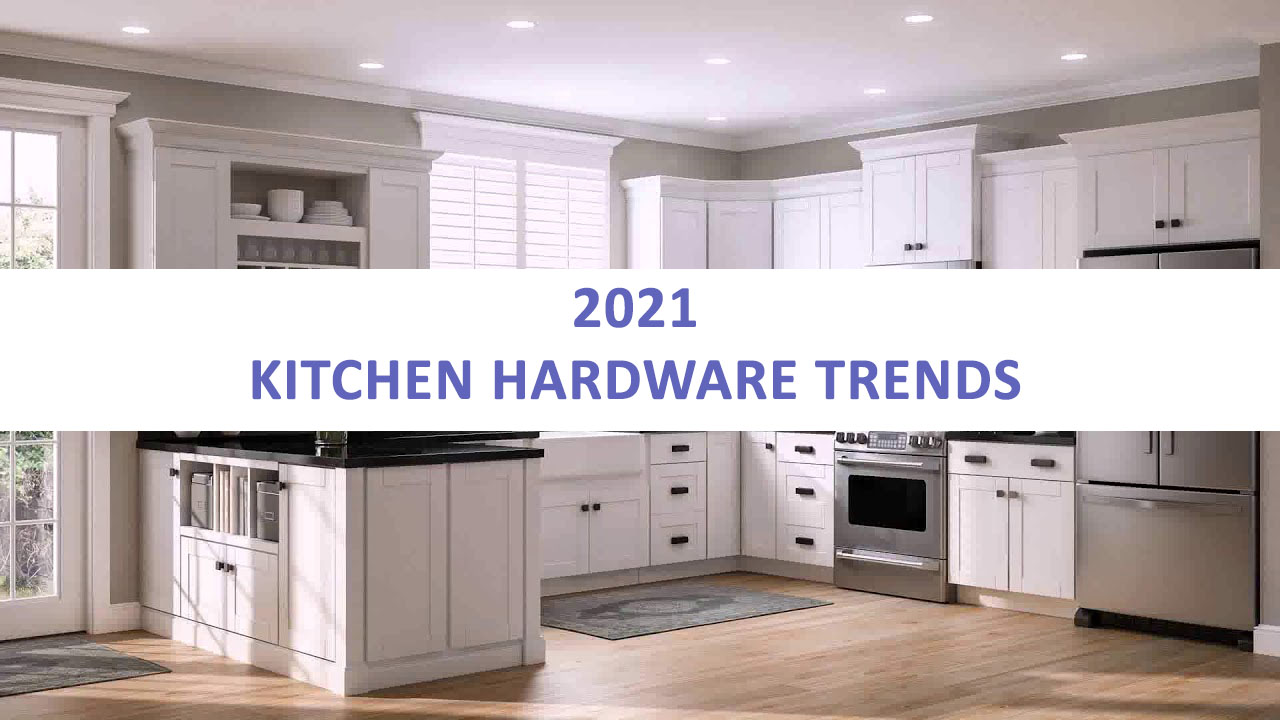 Whether you are in the process of remodeling your kitchen or starting from scratch, the cabinet hardware you choose should not be a last minute quick decision. Choosing your hardware can make or break the design of you kitchen and there are so many choices when it comes to style and color that it may become very stressful. We are here to help!
KITCHEN CABINET HARDWARE TRENDS
Matte and Flat Black Finishes
Satin Brass Finishes
Mixing and matching knobs and pulls
Square bar pulls instead of tubular (we hope to have some available in our store soon)
Matte black is trending in all forms of hardware. It can be black doors with brass knobs, or white doors with black door knobs to even the faucets and light fixtures. It is a more classy and modern look than bronze and adds vibrant contrast to the white space.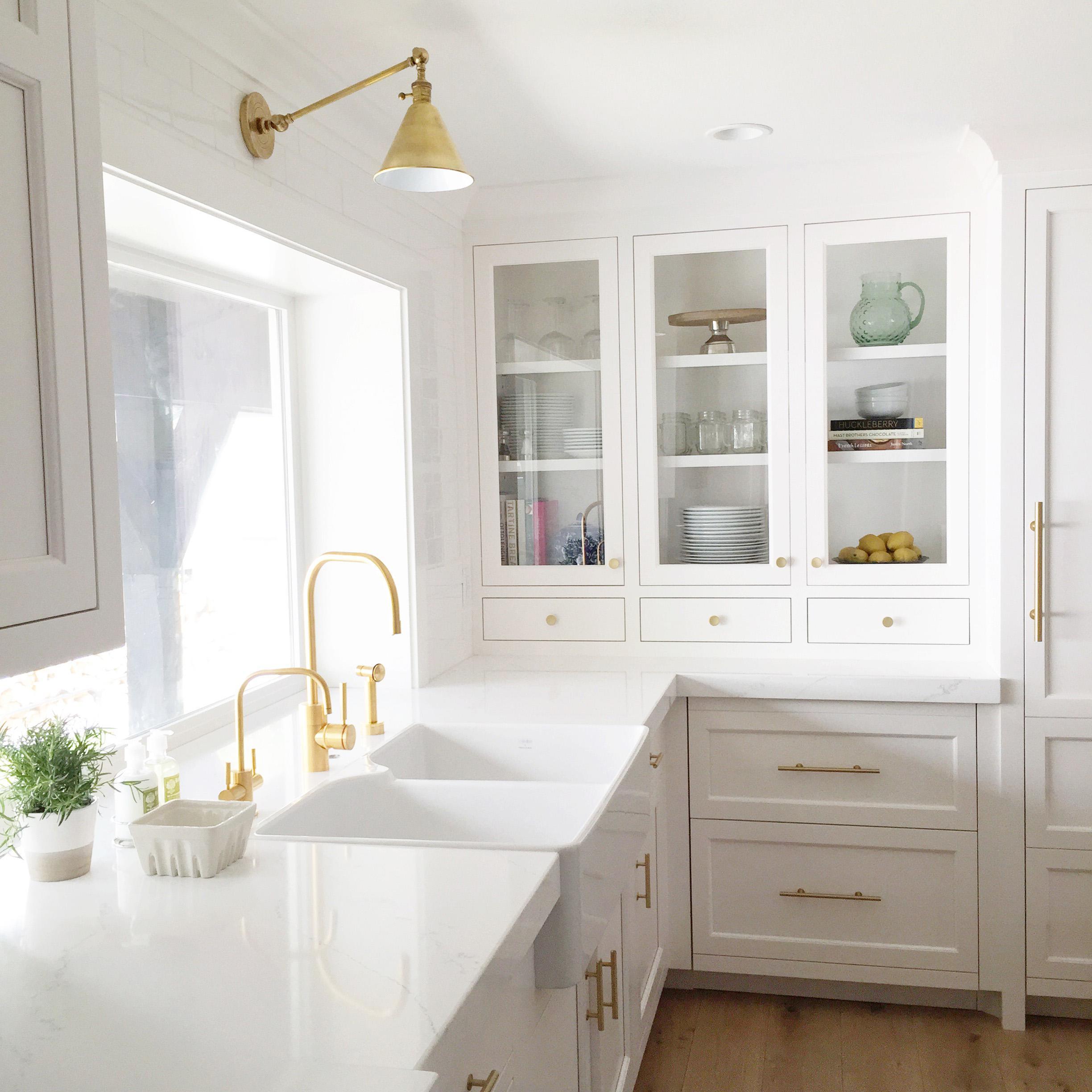 Modern hardware is a great way to update old kitchen cabinets and it doesn't have to take days to replace or cost an arm and a leg.
Brass is also here to stay. I am not talking about polished brass (which does look great on black cabinets) but more the satin and brushed brass finishes. It is great at offsetting blue tones which is very trendy right now and can add warmth to gray cabinet doors as well. Brass comes in many different shade of finishes including: matte, satin, champagne, brushed, antique and polished.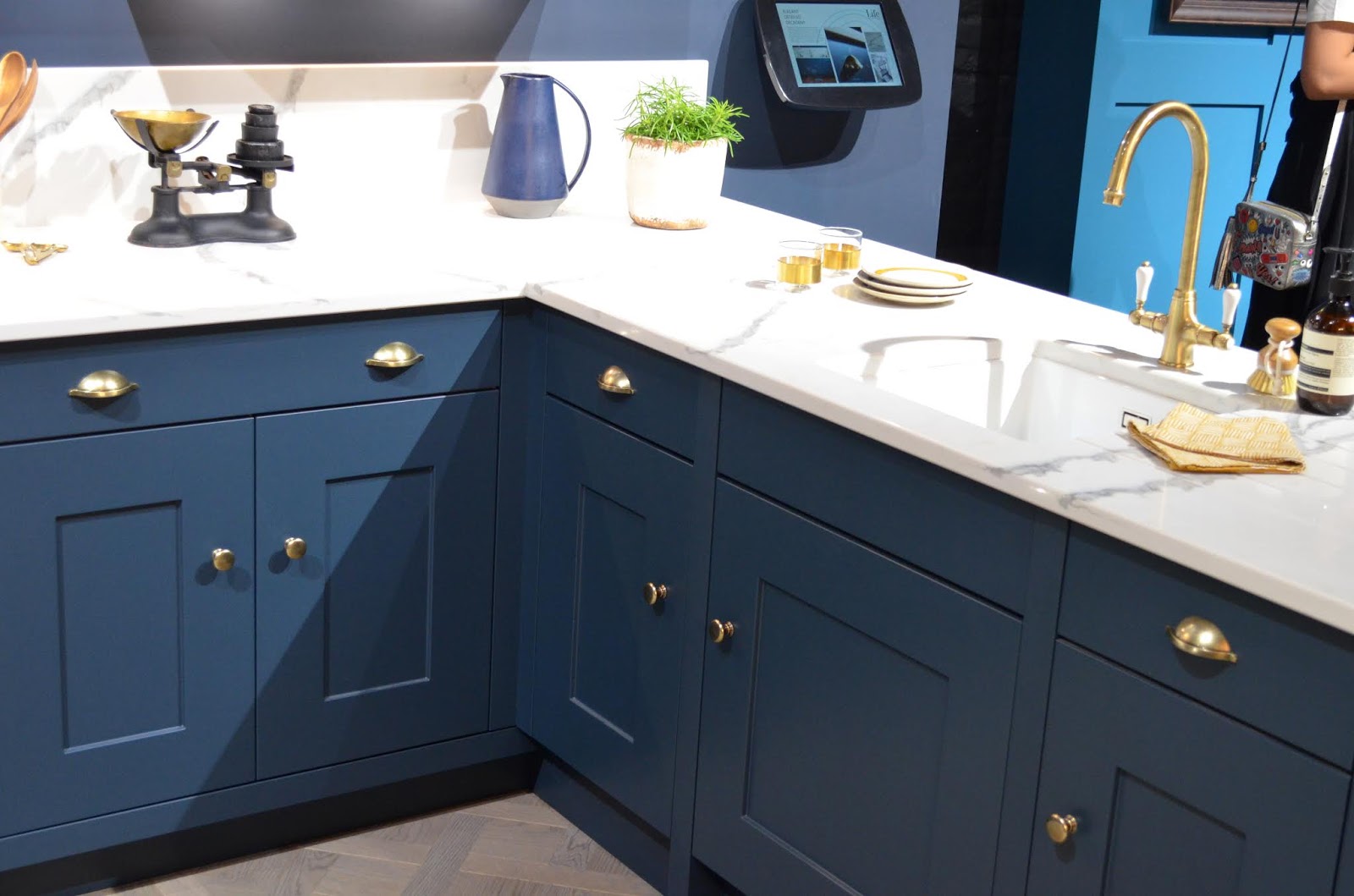 SHOULD I USE CABINET KNOBS OR PULLS ON MY KITCHEN CABINET DOORS?
If you ask the public, most people would say knobs for cabinets and pulls (handles) on drawers. At the end of the day, it is a completely personal preference and don't let anyone tell you different and you can definitely mix and match. Some people have pulls on everything, others have knobs on everything and some have both.
I would suggest that if you are replacing hardware on pre-drilled cabinets and drawers, that you stick with what is already there otherwise you will have to do some patchwork and filling. If your cabinets have holes drilled for 3 inch center handles, I would stick with that. If your cupboard door has a hole for a knob, I would personally stick with that but you can try to make it for pulls. If that is your route, I highly suggest using a hole template before drilling.
WHAT ARE THE MOST POPULAR CABINET PULLS RIGHT NOW?
Bar (T-Bar) pulls are and still remain the most popular type of kitchen cabinet hardware. They come in a variety of sizes and finishes and are rather affordable.
https://www.theknobshop.net/tbar-pulls/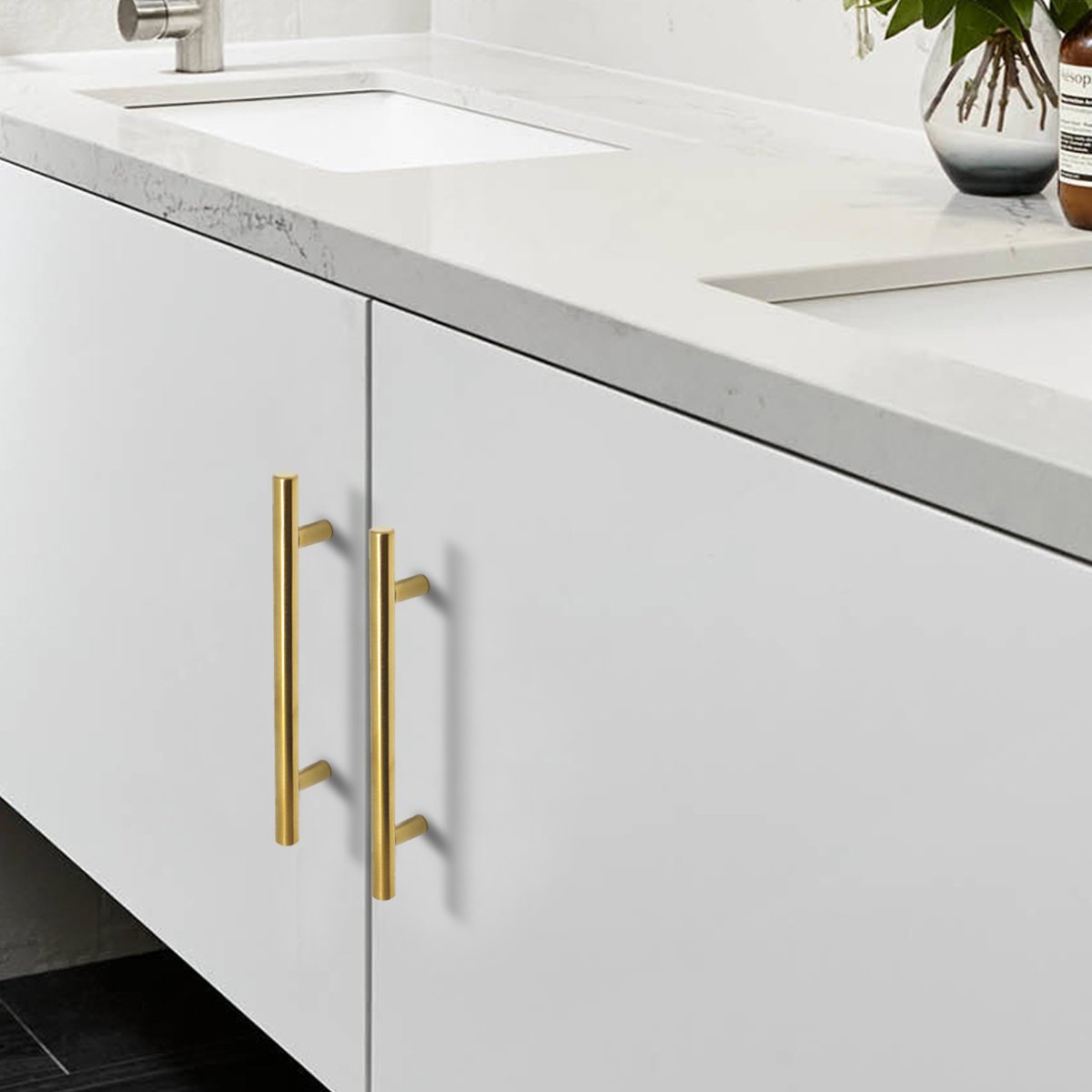 LAST MINUTE THOUGHTS ON KITCHEN CABINET HARDWARE TRENDS FOR 2021
Figuring out what to choose can be a struggle and very overwhelming if you want to get just the right look. I always recommend buying a few samples of some knobs and pulls you are interesting in so you can see how they look in person.
The last thing you want is to buy all your hardware and realize it does not look exactly how you want. Or worse, have your builder install everything and it looks hideous! Too many times, we have had customers think they know what they want but completely changed their mind once they saw the knob or pull on their cabinets.
Remember, this is the item in the kitchen that can tie the entire décor together! So, take your time and have fun with it :)
*Disclaimer: I do not take credit for any of these pictures that was used in this blog