Posted by Danielle Dunham - The Knob Shop on 5th Apr 2022
Are you looking for the new kitchen hardware trend for 2022? Here is was is trending right now!
Here are some Cabinet Hardware Trends for 2022
1. Gold
Whether it is brushed, polished or champagne, gold is the new beautiful way to go! Champagne bronze is a popular finish when you want the gold style but have it more soft and inviting while polished brass can feel more sharp. Brass looks great with crisp whites, black or even greens and blues. Click HERE to view the handles shown below.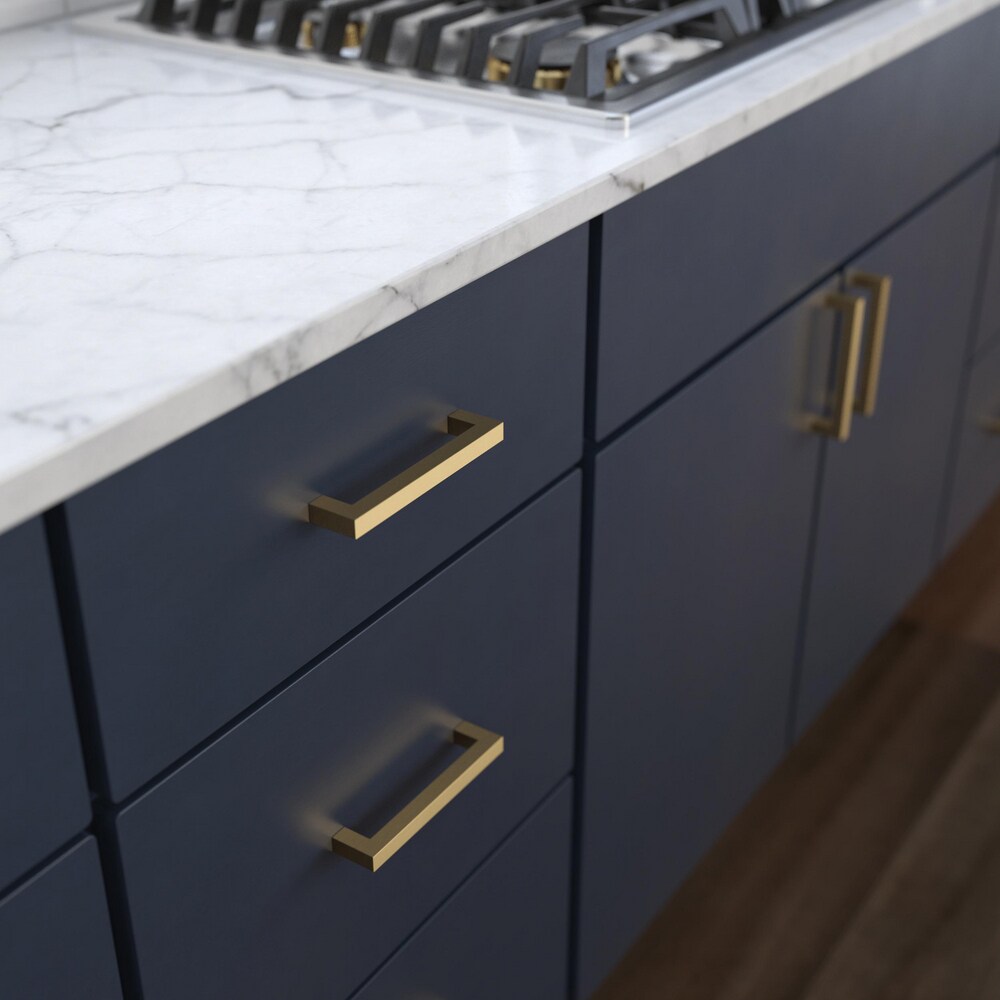 2. Matte Black
Black is still the most popular color trend for this year. It looks great on light colored cabinets and gives a classic modern look. This will also look great on bathroom vanities and laundry room cabinets. Click HERE to view our black knobs collection! Click HERE to view our black cabinet pulls collection!
3. Modern Bar Pulls
Sleek bar pulls, whether it is tubular or square, is always a safe way to go! Click HERE to view our bar pull collection!
4. Be Unique
Who said you HAVE to follow the trends of the year? The best style is to be you-nique! Choose what you love whether it is color saturation or being a maximalist. If you like curves and round lines instead of square, do that. If you like to combine square with round, do that. The options are endless.